Master of Business Administration (M.B.A.) Online
30 Total Credits/5 Specializations
100% Online, No On-Campus Requirement
#3 Most Affordable Online MBA Programs1
Download a FREE Brochure
To get yours and speak with an enrollment counselor, complete the form below.
Become A Business Leader and Earn What You're Worth
Meet the Needs of Modern Business with Real-World, Application-Based Knowledge
Earning your M.B.A. almost has become a de facto requirement for achieving a leadership position in the business world. Utica University's M.B.A. degree online program gives you the practical skills necessary for success through hands-on application. This student-centered approach provides you with the perspective to tackle today's problems with tomorrow's solutions.
Utica University's fully online and flexible degree programs enable you to balance your personal and professional responsibilities while gaining the analysis skills and valuable insights to create positive change for organizations in business, health care, education, and more.
+5% growth in management occupations through 2029, faster than the average for all occupations, resulting in approx. 505,000 new jobs2
Utica University ranks 3rd in The 20 Best New York Online MBA Degree Programs3
Median starting salary for United States M.B.A. grads was $115,000 in 2019, more than double what bachelor's graduates earned4
Flexible Approach to Learning Enhances Program Outcomes
ACBSP accreditation means Utica University's M.B.A. degree program online has been recognized for teaching excellence, student learning outcomes, and a continuous improvement model. Following 15 credits in the business core, you'll take 12 credits toward your specialization and two capstone courses for the final three credits.
Direct Your Degree to Meet Your Desired Outcome
Utica enables you to increase your prospects for employment upon graduation through four M.B.A. specializations, including a General Studies option.
Understand the fundamental concepts supporting contemporary business models and examine the critical components necessary for launching and growing a new business
Explore managerial accounting, cost management, and other financial tools to help businesses remain profitable and make strategic decisions to protect their financial future
Understand global health politics and services, health care laws and regulations, and innovations in technology to better serve health care agencies and companies
Use theoretical modeling and real-world processing of data to create and implement business-forward solutions
M.S. Data Science with a Specialization in Business Analytics: Explore how data science is used for business management and decision making.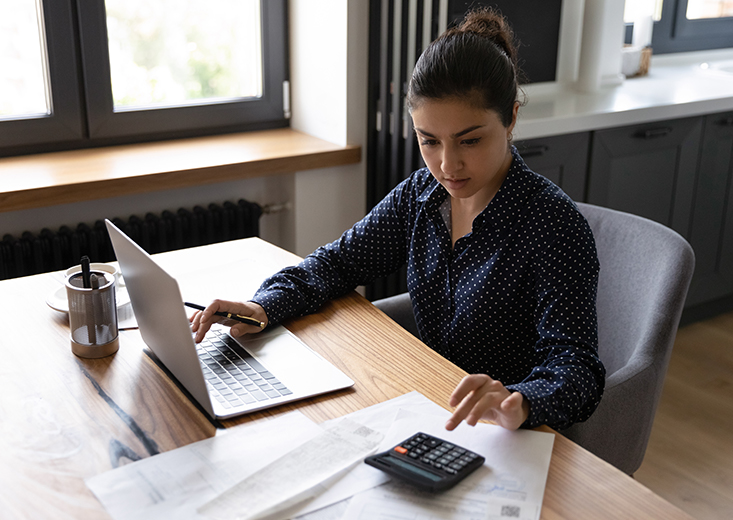 Your Possibilities Are Boundless When You Begin with Utica University
The market demand for an M.B.A. remains high and companies increasingly are turning to tactics like signing bonuses, tuition reimbursement, and free housing as enticements to top graduates. In fact, the GMAC reports nearly 90% of firms plan to hire M.B.A.s in the coming year – a sign that hiring is back at pre-Covid rates.6 The potential titles and roles for M.B.A.-holders vary by specialization, but some general roles (with their average annual base salaries) include:
Senior Accountant ($68,784)7
Senior Financial Analyst ($81,643)7
Director of Operations ($92,548)7
Business Development Manager ($73,798)7
Sources
"Most Affordable Online Business Schools and MBA Programs (2020-2021)," Sechel Ventures. Retrieved March 2021 from https://www.bschools.org.
"Management Occupations | Occupational Outlook Handbook," U.S. Bureau of Labor Statistics. Retrieved March 2021 from https://www.bls.gov.
"The 20 Best New York Online MBA Degree Programs," MBA Central. Retrieved March 2021 from https://www.mbacentral.org.
"Find MBAs That Lead to Employment, High Salaries," U.S. News & World Report. Retrieved March 2021 from https://www.usnews.com.
"Online CPCU," The Institutes Risk & Insurance Knowledge Group. Retrieved March 2021 from https://web.theinstitutes.org.
"Corporate Recruiters Survey | Maintain your programs' relevance with timely insights from employers," Graduate Management Admission Council (GMAC). Retrieved March 2021 from https://www.gmac.com.
"Salary Data & Career Research Center (United States)," PayScale, Inc. Retrieved March 2021 from https://www.payscale.com.