Economic Crime, Fraud and Cybersecurity Degrees Online
Download a FREE Brochure
To get yours and speak with an enrollment counselor, complete the form below.
Note: All fields required.
Lead the March Toward Certified Cybersecurity & Compliance Careers
Organizational threats are coming from so many directions – cyber attacks, data breaches, financial fraud, internal corruption, and even organized crime – that successful organizations are staffing up highly trained professionals skilled in the identification, prevention, and protection from both cybercrime and more traditional rackets. In fact, demand for formal training and education in the space is so high that certain skills easily can add more than $15,000 to your base salary.1 What does this mean to you? Earning your cybersecurity and/or fraud and financial crime credentials now could be a major turning point in your personal and professional success.
Utica University's suite of cybersecurity and financial crime degree programs online enables you to balance your personal and professional responsibilities while gaining the analysis skills and valuable insights to both prevent and protect companies from cyber-attacks and threats.
89% of cybersecurity engineer postings require a bachelor's degree and 23% require a graduate degree2
+33% job growth in cybersecurity through 20303
Top 10% of financial examiners earn more than $160,8504
Fraud increased 7.3% from 2019 to 2020 for U.S. e-commerce and retail merchants5
Learn With A Leader
120 Total Credits; 4 Years; 100% Online; $475 Cost Per Credit
Gain the essential technical skills and management expertise to defend businesses from cyber attacks.
Courses include Data Management, Software Foundations for Cybersecurity, Computer Network Investigations, Cyber Operations Tools, among others.
120 Total Credits; 2-4 Years; 100% Online; 3 Specializations
Learn the cutting-edge skills necessary to stay at the forefront of cybersecurity with a curriculum founded in computer science.
Specializations include Cyber Operations, Cybercrime and Fraud Investigation, Digital Forensics and Incident Response.
120 Total Credits; 2-4 Years; 100% Online
Recognized as a program of excellence by the International Association of Law Enforcement Intelligence Analysts (IALEIA), the curriculum will prepare you to think critically about crime and understand how research informs policy.
120 Total Credits; 2-4 Years; 100% Online; 2 Specializations
Take action against fraud, money laundering, and corruption through a holistic approach to the investigation and deterrence of economic crime that includes deep-knowledge forensic accounting skills.
Specializations include Financial Investigation and Fraud Prevention and Detection.
30 Total Credits; 2 Years; 100% Online; 3 Specializations
Prepare to lead cybersecurity efforts in business, government agencies, and investigative units. Acquire the knowledge necessary for professional certifications like CompTIA A+, Security+, and Network+.
Specializations include Digital Forensics, Cybersecurity Operations, and Cybercrime and Fraud.
30 Total Credits; 2 Years; 100% Online; $895 Cost Per Credit
Develop essential crisis response and management skills to stand out as a leader in the dynamic field of cybersecurity. The program also provides the academic credential to take the CompTIA ® Project+ certification exam.
Courses include Project Management, Organizational Risk Management Frameworks, Networks and Internet Security, among others.
36 Total Credits; 2 Years; 100% Online; $880 Cost Per Credit
Become an expert in managing corporate and advanced technological resources. Learn to combat financial crime while adhering to regulatory requirements and remaining up-to-date in best practices and the latest technologies.
Curriculum designed to prepare you for the Association of Certified Fraud Examiners (ACFE) and Certified Anti-Money Laundering Specialist (CAMS) certification exams.
30 Total Credits; 2 Years; 100% Online; ACBSP Accredited
Examine the critical components necessary for launching and growing a new business, including audience and market analysis, diverse revenue streams, user engagement and experience, and prototype development.
30 Total Credits; 2 Years; 100% Online; ACBSP Accredited
Focus on the use of theoretical models to collect, design, and analyze data and the process of creating and implementing data solutions.
Understand the power of data and the limits of data analysis to interpret and apply research findings to solve real-world business problems.
30 Total Credits; 2 Years; 100% Online; ACBSP Accredited
Ensure compliance by understanding the non-speculative risks faced by multiple stakeholders, as well as how to mitigate those risks.
Save time and money toward your chartered property casualty underwriter (CPCU) designation by waiving up to two corresponding CPCU exams through a partnership with The Institutes.5
How Will You Learn & Grow?
Online learning is soaring in popularity, especially for those with irregular schedules and no/little access to a physical campus. Utica University presents online learners with the same rigorous curriculum, esteemed faculty, alumni network, and collaborative community found on campus. Make the decision to acquire the knowledge and skills that could take you to the next step in life and Utica University will be here to support you every step of the way.
You'll Study Industry-Leading and Recognized Curricula
Pursuing a degree in Economic Crime and Criminal Justice Studies with Utica is one of the smartest decisions you could make. Why? Utica University is one of the oldest and most highly regarded cybersecurity institutions in the country and designated as a National Center of Academic Excellence in Cyber Defense Education (CAE-CD) by the National Security Agency (NSA), the Department of Homeland Security, and the EC-Council, as well as a National Center of Digital Forensics Academic Excellence (CDFAE) by the Defense Cyber Crime Center (DC3) – prestigious credentials that employers trust.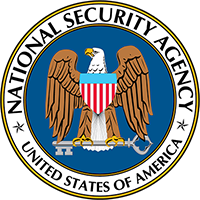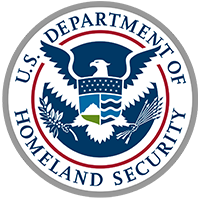 You'll Be Ready for Virtually Unlimited Pay & Potential
It's no secret that cybersecurity is one of today's hottest career fields. It's also apparent that employers consider formal training and education as must-haves for the impressive titles and commanding salaries earned throughout the industry. In fact, filling positions with highly trained workers with cybersecurity skills is so important that employers typically take 21 percent longer to fill cybersecurity positions.7 And when they do, they're usually more-than-willing to pay top dollar for those with the most advanced skillset. That means the faster you earn your cybersecurity degree at Utica, the faster you could be in high-demand for some of the best-paying jobs on the market today.
Sources
"What Are The Fastest Growing Cybersecurity Skills In 2021?", Forbes Media LLC. Retrieved March 2021 from https://www.forbes.com.
"Best Jobs in Cybersecurity for 2022 and How to Get One," CompTIA, Inc. Retrieved August 2022 from https://www.comptia.org.
"Information Security Analysts | Occupational Outlook Handbook," U.S. Bureau of Labor Statistics. Retrieved August 2022 from https://www.bls.gov.
"Financial Examiners," U.S. Bureau of Labor Statistics. Retrieved on August 2022, from https://www.bls.gov.
"As Fraud Increases So Does the Impact It Has on Your Business," Lexis-Nexis Risk Solutions. Retrieved May 28, 2021, from https://risk.lexisnexis.com.
"IBM Study Shows Data Breach Costs on the Rise; Financial Impact Felt for Years," IBM. Retrieved March 2021 from https://newsroom.ibm.com.
"Online CPCU," The Institutes Risk & Insurance Knowledge Group. Retrieved March 2021 from https://web.theinstitutes.org.
"Risk Management Director Salary in the United States," Salary.com. Retrieved March 2021 from https://www.salary.com.