Cybersecurity and Data Science Degrees Online
Download a FREE Brochure
To get yours and speak with an enrollment counselor, complete the form below.
3 Bachelor's Programs with Specializations
4 Master's Programs with Specializations
Why A Cybersecurity/Data Science Degree Is Right for You
It's been estimated that cybercrime could cost the world $10.5 trillion by 2025 and have the power to economically cripple – and potentially hold for ransom – an organization, a state, or even a country.1 How? Cyber terrorists typically target data, the information business leaders use to make decisions based on facts, statistics, and trends. Add to that the threat of the dark web – potentially 5,000X larger than the surface web – and it's immediately clear why the demand for highly trained cybersecurity and data science professionals is at an all-time high throughout the public and private sectors.
Utica University's suite of cybersecurity and data science degrees online enables you to balance your personal and professional responsibilities while gaining the analysis skills and valuable insights to prevent and protect companies from cyber attacks and threats.
80% of cybersecurity engineer postings require a bachelor's degree and 9% require a graduate degree2
+33% job growth in cybersecurity through 20293
Data Science has been one of the top two jobs in the United States for six consecutive years4
Cybersecurity job postings have grown by 94% in the past six years5
Learn With A Leader
120 Total Credits; 4 Years; 100% Online; $475 Cost Per Credit
Gain the essential technical skills and management expertise to defend businesses from cyber attacks.
Specializations include Cyber Courses include Data Management, Software Foundations for Cybersecurity, Computer Network Investigations, Cyber Operations Tools, among others.
120 Total Credits; 2-4 Years; 100% Online; 3 Specializations
Learn the cutting-edge skills necessary to stay at the forefront of cybersecurity with a curriculum founded in computer science and designed by Utica's Center for Identity Management and Information Protection (CIMIP).
Specializations include Cyber Operations, Cybercrime and Fraud Investigation, Network Forensics and Incident Response.
120 Total Credits; 2-4 Years; 100% Online; 5+ Specializations
Recognized as a program of excellence by the International Association of Law Enforcement Intelligence Analysts (IALEIA), the curriculum will prepare you to think critically about crime and understand how research informs policy.
Specializations include Cyber Criminology and Policy, Homeland Security, Legal Issues in Criminal Justice, Public Policy and Leadership, and White-Collar Crime, along with a general studies option.
30 Total Credits; 2 Years; 100% Online; 3 Specializations
Prepare to lead cybersecurity efforts in business, government agencies, and investigative units. Acquire the knowledge necessary for professional certifications like Cloud+, CYSA+ and PenTest+.
Specializations include Digital Forensics, Cybersecurity Operations, and Cybercrime and Fraud.
30 Total Credits; 2 Years; 100% Online; $895 Cost Per Credit
Develop essential crisis response and management skills to stand out as a leader in the dynamic field of cybersecurity. The program also provides the academic credential to take the CompTIA ® Project+ certification exam.
Courses include Project Management, Organizational Risk Management Frameworks, Networks and Internet Security, among others.
30 Total Credits; 4 Specializations; 100% Online; 2 Years
Interpret data to solve real-world problems and influence strategy and policy-making decisions across organizations and industries.
Specializations include Business Analytics, Cybersecurity, Financial Crime, and Social Science Analytics.
30 Total Credits; 2 Years; 100% Online; ACBSP Accredited
Focus on the use of theoretical models to collect, design, and analyze data and the process of creating and implementing data solutions.
Understand the power of data and the limits of data analysis to interpret and apply research findings to solve real-world business problems.
According to IBM, the average cost of a data breach in 2020 was nearly $4 million – a 10 percent increase over 2015.7
Request Information >>
How Will You Learn & Grow?
Online learning is soaring in popularity, especially for those with irregular schedules and no/little access to a physical campus. Utica University presents online learners with the same rigorous curriculum, esteemed faculty, alumni network, and collaborative community found on campus. Make the decision to acquire the knowledge and skills that could take you to the next step in life and Utica University will be here to support you every step of the way.
U.S. Government- and Industry-Endorsed Curriculum
Pursuing a degree in Cybersecurity and/or Data Science with Utica University could be the best decision you'll ever make. Utica is one of the most highly regarded cybersecurity institutions in the country and designated as a National Center of Academic Excellence in Cyber Defense Education (CAE-CD) by the National Security Agency (NSA), the Department of Homeland Security, and the EC-Council, as well as a National Center of Digital Forensics Academic Excellence (CDFAE) by the Defense Cyber Crime Center (DC3) – prestigious credentials that employers trust.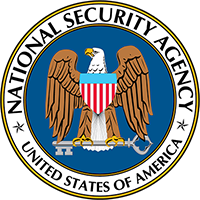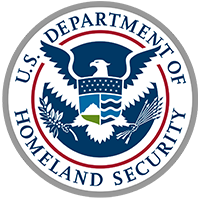 What You Could Do & the Financial Rewards
One of the other biggest battles being fought in cybersecurity is for cybertalent – so much so that there's a zero-percent unemployment rate in cybersecurity.1 Employers typically take 21 percent longer to fill cybersecurity positions6 and, when they do, usually are more-than-willing to pay top dollar for those with the skillset to protect any public- or private-sector entity from current and emerging cyberthreats. When you graduate from Utica, you'll be equipped with the in-demand skills employers covet and be prepared to take your talents to the highest bidder.
Sources
"Cybercrime To Cost The World $10.5 Trillion Annually By 2025," Cybersecurity Ventures. Retrieved March 2021 from https://cybersecurityventures.com.
"Best Jobs in Cybersecurity for 2020 and How to Get One," CompTIA, Inc. Retrieved March 2021 from https://www.comptia.org.
"Information Security Analysts | Occupational Outlook Handbook," U.S. Bureau of Labor Statistics. Retrieved from March 2021 from https://www.bls.gov.
"50 Best Jobs in America for 2021," Glassdoor, Inc. Retrieved from March 2021 from https://www.glassdoor.com.
"Integrated Postsecondary Education Data System," National Center for Education Statistics. Retrieved March 2021 from https://nces.ed.gov.
"Online CPCU," The Institutes Risk & Insurance Knowledge Group. Retrieved March 2021 from https://web.theinstitutes.org.
"Cybersecurity data science: an overview from machine learning perspective," J Big Data. Retrieved March 2021 from https://journalofbigdata.springeropen.com.
"10+ Highest Paying Business Data Science & Analytics Jobs," MastersofBusinessAnalytics.com. Retrieved March 2021 from https://www.mastersofbusinessanalytics.com.